The BarCode Monitor program will check in your members when they visit your club! A quick scan of their membership card will check them in to your club and alert you to any problems concerning their membership while they are still at the front door!

With a quick scan of the a membership card, BarCode Monitor will do the following:

log the member's visit.
display the member's critical information including picture, membership status, etc.
check the membership status and payment history and signal the receptionist if required.
check the member's birthday and indicate if the birthday is today (plus play a birthday song).
collect member attendance information for trend analysis.

A great feature of BarCode Monitor is its proprietary process that works in the background - you can use your computer for other tasks while members are scanning their membership cards!



Don't have barcodes on your membership cards? Ask us!
(How do I get bar codes for my members' cards?)




Don't need BarCode Monitor? Then save $200 when you purchase Fitness Club Manager!

Back to Fitness Club Manager
---
Contact Us!
For information on Fitness Club Manager, BarCode Monitor, FCM Point-Of-Sale and our other products and services, please contact: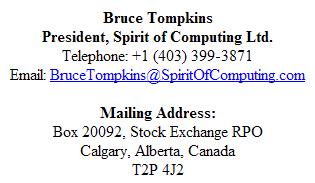 ---